STEP-1 PICK UP​
Dispatcher takes call and sends pick up with any sort of special information to assigned route driver/tech. At this point of the pick up, picture & details of wheels are sent over wirelessly to our production hub.
STEP-2 DISMOUNT/ORGANIZING
Wheel is dismounted, sensor (if any) is taped to tire, and everything is organized accordingly to ensure your tire/sensor go back with your original wheel.
STEP-3 HAND WASH /INITIAL INSPECTION​
At this point the dismounted wheel goes to our wash station where it is hand washed.
STEP-4 STRUCTURAL INSPECTION & REPAIR
It is sent for structural repair where it is inspected for any crack or bends.  If safe repair is possible,  all the cracks are completely cut out and TIG welded on both sides of the damage.
STEP-5 STRIP/SANDBLAST/PREP
The wheels is sent to either the strip tank or sandblaster to remove all of the previous finish. Next it is  sent to the prep station for final stage hand prep prior to finish.
STEP-6 Finish
Wheel is sent for color match finishing or custom color finishing. Each wheel has a color unique to its year, make, and style and our computerized color matching system makes sure that the finish is in line with the color prior to repair.
STEP-7 QC & TIRE SERVICE (MOUNT AND HIGH SPEED BAL & LEAK TEST)​
In this final step, the wheel is sent to be mounted and balanced on our top of the line Hunter tire machines and high speed balanced. Once the tire is mounted and balanced, it is leak tested in our dunk tank and sent for a final QC prior to being loaded for delivery.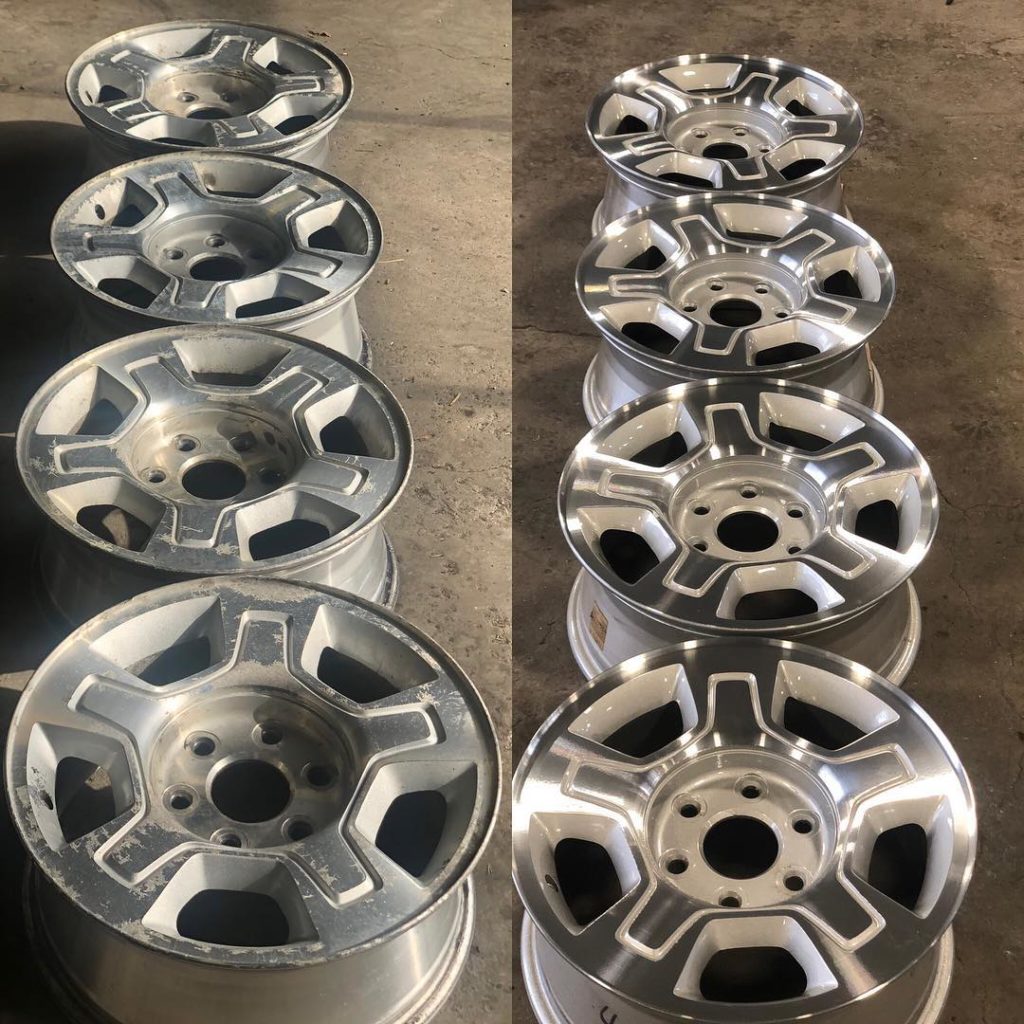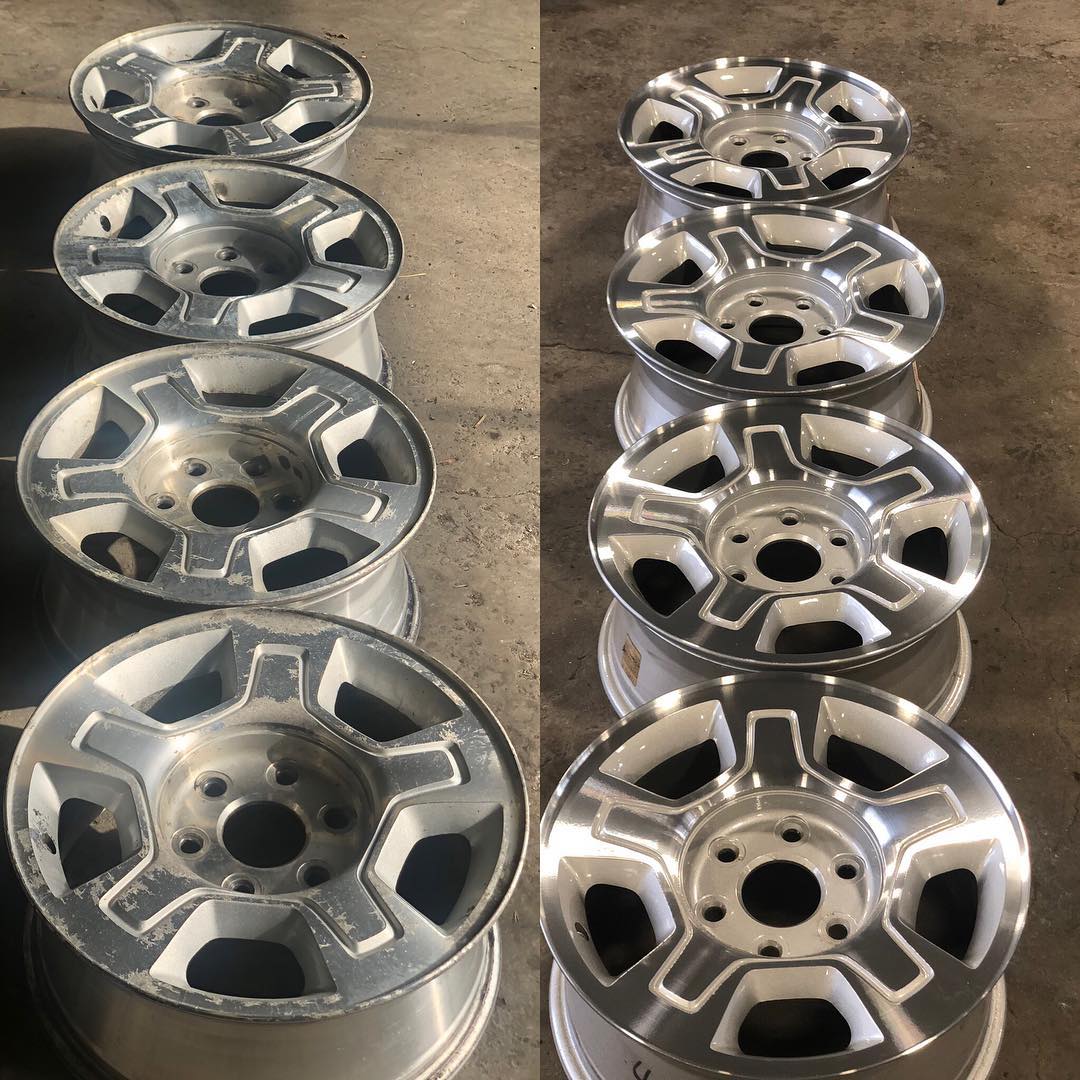 Automotive Powder Coating
We do powder coating for Automotive parts, outdoor furniture, motorcycle, ATV, ceramic and for anything metal from pulleys to cylinder heads.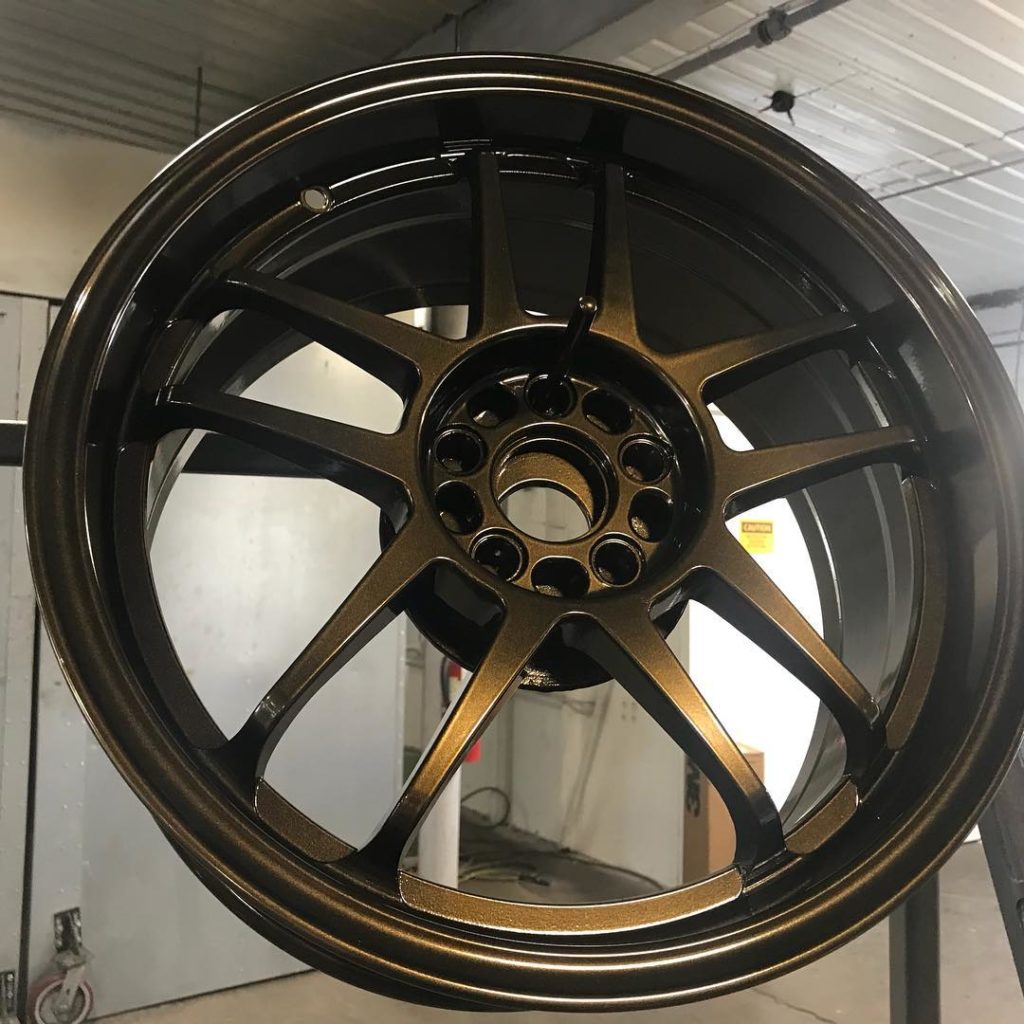 Re-manufacturing Repair Services
We can re-manufacture your wheel in any custom color,Stripping to bare metal, repairing any bends , cracks, tig welding of any curb rash & finishing to OEM specifications.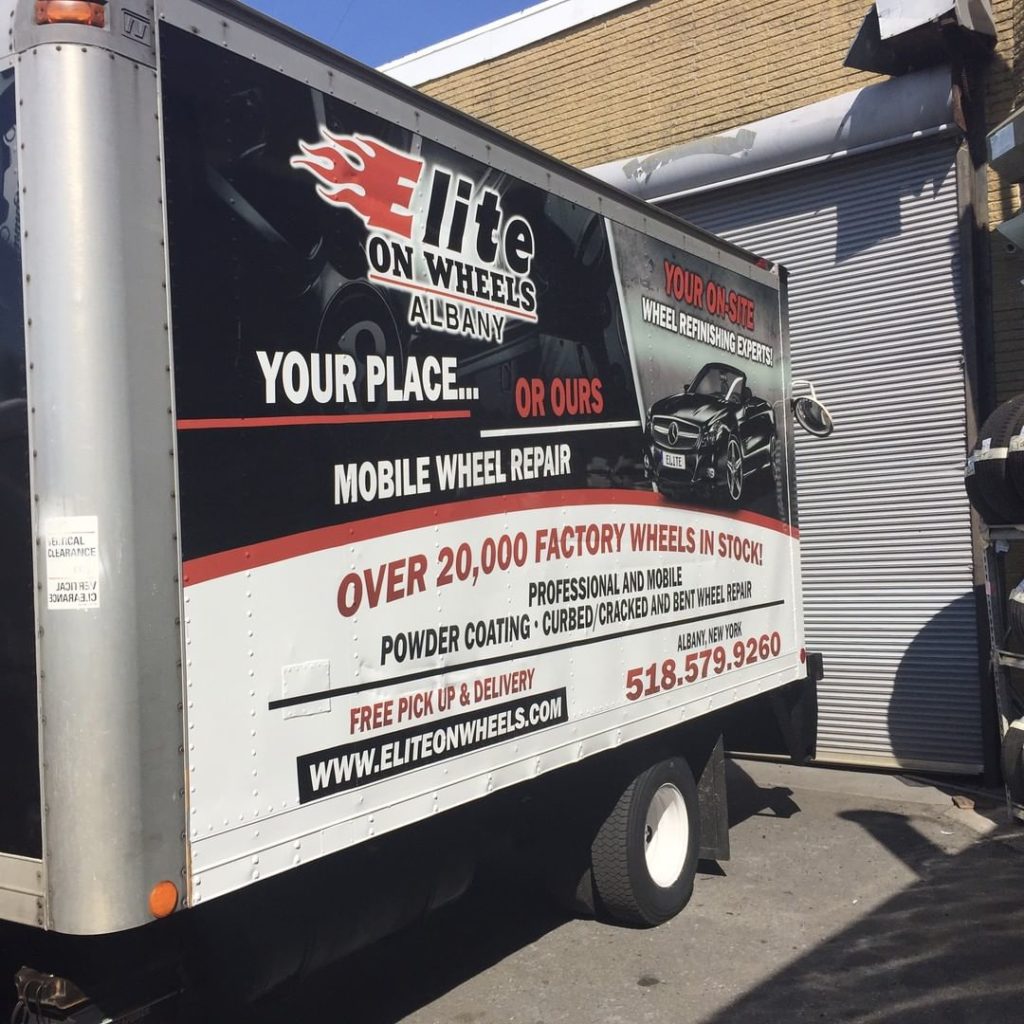 We repair minor curb rash damage, chips, scrapes, scratches, minor dings & pothole bends onsite on inside of wheels back to OEM specifications.